a friend just reminded me that today is the first day of school. this has typically been a very sad for the past two years, because i'd much rather be starting school with a worry free, fun filled college life than the real world. however, this year snuck up on me.
i am reminded though of an instance that happened in august of 1999. i had just arrived to baylor and immediately met two of my closests friends, who lucky for them, are still my close friends! the three of us were very young and innocent and trying to get used to college life. we fell in love with a particular fraternity...not the actual boys, but the fraternity. this frat was the one at baylor that didn't drink...if Jesus had of gone to baylor he would have been one. i'm kidding. but remember, we were young and innocent...these appealed to us deeply.
so we began attending their root beer parties and booty danced in their garages. our love for them eventually became obsessive when we found their e-group, which is a group email server, and tried to join. of course we couldn't join, because we weren't actual members of this fraternity, and by then end of my four years i was thanking God that my love for them last no more than 3 semesters.
we even made up an email account...Abana828@aol.com. in honor of our first trip to taco C... the taco c lights were out and it simply read abana. has it really been six years??
..............
have also been very nostalgic about my cutie marine this weekend. i talked to him a couple of times, and even ran into a marine on friday night. which is pretty rare, because we aren't close to a marine base. i asked him..."Oh my gosh! are you a marine???" the smug jerk turned and said, "No, it's my halloween costume." so i turned around. sometimes being a smart ass isn't very attractive. but cheers to cute fun marines!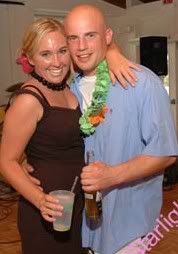 and for having a crush that lives many many miles away.