just because Christmas comes and goes way too fast every year, i wanted to take a minute to to reflect on one of the finer sides of christmas. christmas goes too fast, because there isn't enough time to enjoy the egg nog, the cold weather (because the hi is 82), the radio stations that play constant christmas music, and who could forget...the mistletoe...
we started the night out with the traditional christmas card picture pose and the mistletoe was on its first trip out...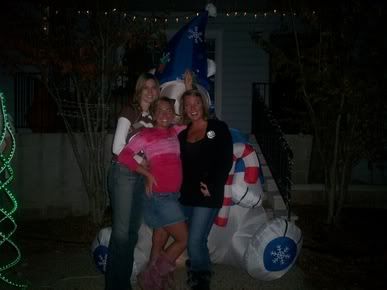 at first it attracted multiple guys giving me kissed on the back of my head...not a very lucky mistletoe...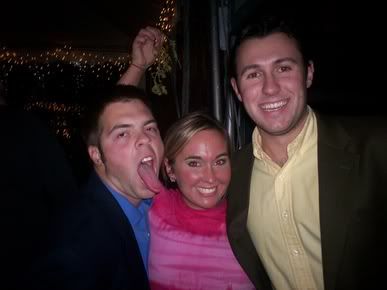 now look who's under the mistletoe...a nice young man and me and my sweat stains! Merry Christmas from Sunny Austin, Texas!