three years ago, we walked home from downtown austin to our apartment on enfield. after that, we made a pact that we'd never spend new years apart again. fortunately, after much debate, we decided to keep new years celebration on our social calendars.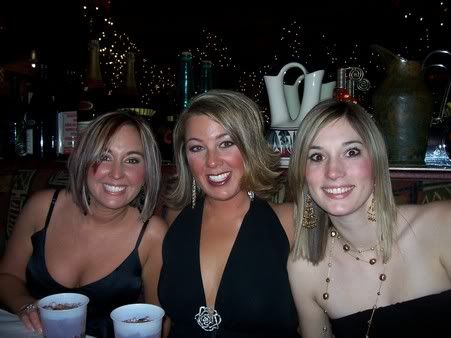 this year our new years plans saw us in chicago, il. the set up was at a restaurant called Strega Nona. it was a private party thrown by a bunch of guys our age. all you can eat italian...the penne ala vodka was to die for, all you can drink...which with 200 guests means small drinks and lots of waiting, and a live band. the band was good, but different. not everyone thinks it's fun to dance to rap music or the commodores. "nothing says dance party like the gin blossoms!"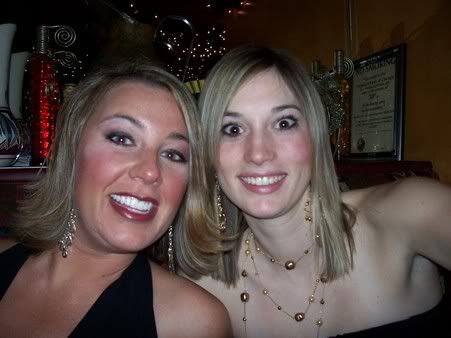 we came to the party equipped with our party horns, but one of us forgot ours at home, one person dropped two on the ground, and i left mine at the table. my party horn sufaced a few hours later when i saw a girl in the bathroom holding mine. there's a chance she picked it up off the floor. i didn't ask for it back.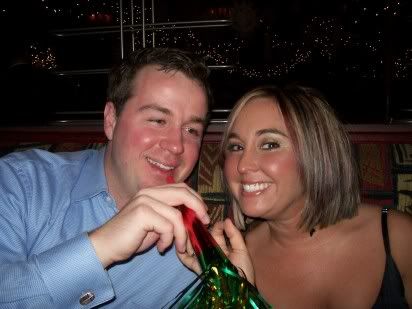 not to worry, the party passed out new years regalia, not as cute as our party horns, but it served it's purpose. i had no idea that mardi gras beads were the new must have for new years flair.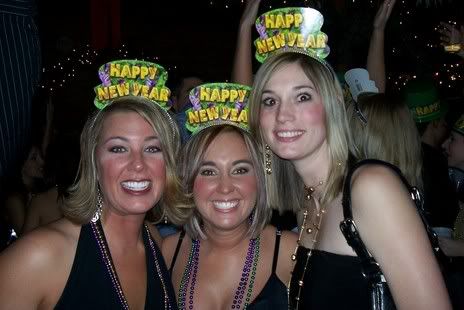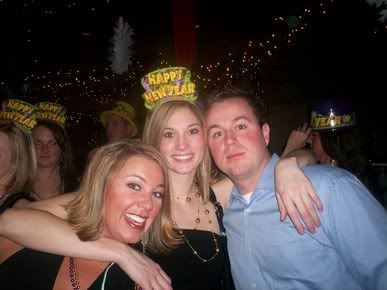 i wish ya'll could see a picture from new years 2003. we were in new orleans at pat o'briens, and this exact picture was taken, just with different faces. and the girl straining in the back was jaimie. ok so it wasn't exactly...
so...happy new years friends. i hope that 2005 was the best year ever for you, that is until 2006 got here. i heart you.