greetings from Durham, North Carolina. Home of the Durham Bulls. i think. i plan on finding out if there is an actual team and maybe convince someone to take me to see the field and stuff. unfortunately, there will be no crash davis.
today a guy came up to me at the event and said, "You look so familiar, weren't you on tv, or in a movie?" love it love it love it...tell me more brother!!! (he was a brother) so instead of denying it i said, "what movie?" "i know what you did last summer or something???" oh that was jennifer love hewitt and sarah michelle gellar. so i put on my sunglasses and told him to imagine me with a starbucks in hand from far off. he said, "no, you looked more famous without the glasses."
i thought about wearing my glasses in the airport the other day, but then i thought about it, and famous people never travel alone, and i travel alone 9 times out of 10. my cover is blown.
so i haven't updated in a while...what have i been doing???
i feel like work has consumed a lot of my time. i've had a lot of events, some fun, some are work, and this week i'm on a break from my store and opening up a new store. one of the perks of the job is getting to go to fun events...like the texas v. villanova basketball game. who knew they were top 10 teams? everyone but me.
i took two people with me... matt and the cow.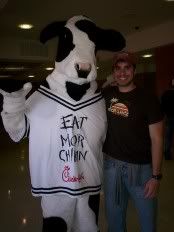 i've been celebrating birthdays...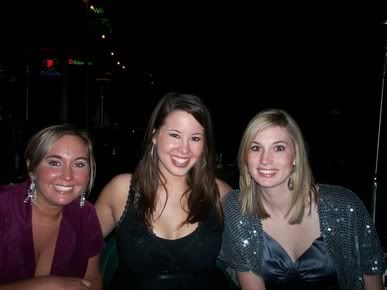 and hanging out with the people i love=)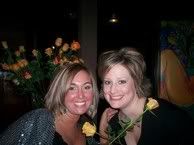 hope your life has been full of many blessings lately. i know mine has=)