i'm half way through my three week stint in cali, and surprisingly i'm not nearly as homesick as i thought i would be. it definitely helps to have a roomate that you know well and you enjoy being around, and random visits from old friends don't hurt either.
brad came to visit me on sunday and we spent the day at laguna beach. i now understand why the kids of laguna have such a hard time leaving. it's perfect there. the weather may have never gotten into the 70s, but we were never cold, nor did we break a sweat.
brad looked over 5 minutes into the beach and said, "This is already the most fun i've had in a long time." sometimes i don't understand why i don't live by a beach. forget massages and saunas...that is relaxation to me.
we had to have a little taste of home before, so we hit up the taco stand. cali mexican food is not like ours. it looks like ours, but the flavor is missing, and it's not nearly as hot!
laguna...the view behind us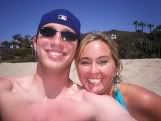 and in front of us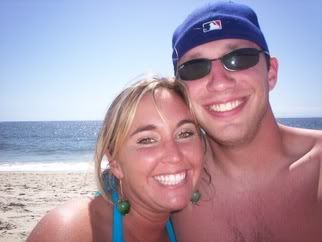 and one actually in the water. double gulp eh?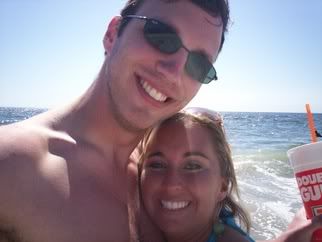 one for the ages...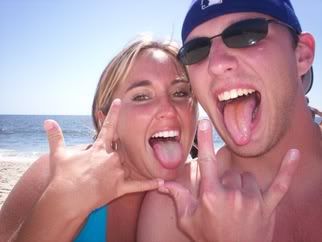 spotlight dance in the car...
i'm all out of love...i'm so lost without you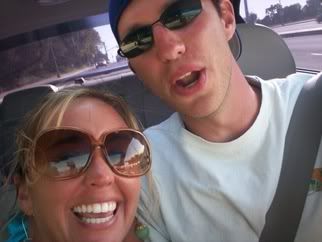 then yesterday steph and i had the day off, so after many prayers to ward off the storms we were able to spend the better part of yesterday on the beach. i promise i'm working!! by the time i go in all of ya'll are done with work and about to wake up by the time i'm getting done!! crazy schedule!
we packed our cute beach picnic, without a knife, so we improvised. whatever works!!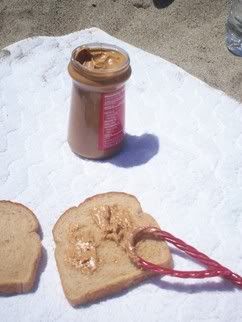 steph is so cute and tiny she doesn't mind the full body bathing suit shots!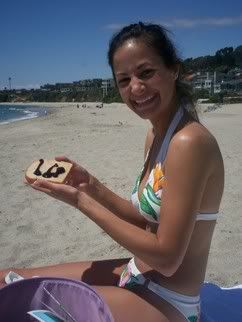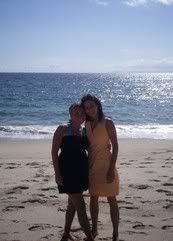 and finally...the end of the day. after 4 hours on the beach and window shopping and snacking at pomodoro...my face looks red and swollen. we can't all look like kristin after a day in laguna.