for the first time since puberty my clevage was covered. there were boobs hanging out everywhere, and mine didn't take part. it made me realize that anyone can wear a low cut dress, but i am proud to say that i had more offer.
a fabulous time was had by all this weekend. my date might have had too much fun. when i told him for the 15th time that i was not leaving the reception to go check in to our hotel room, he had enough with me and cancelled the room reservation and headed back to the bar. we're not sure where he went...he could still be at the bar in dallas.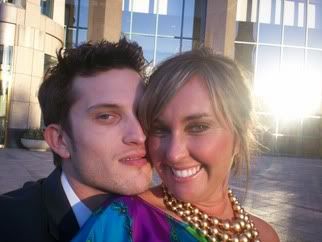 i'm not a big fan of the mashed potato bar at weddings, because i can never get all the toppings i love to stay in a martini glass, but change that for a guacamole bar and i'm all over it. i especially love dipping my grilled cheese in the guacamole for an added kick. yes, they served grilled cheese sandwiches. gourmet grilled cheese, but what a nice touch. it was only outdone by the pizza they served us for a late night snack while we were waiting on the bride and groom. they definitely knew their audience.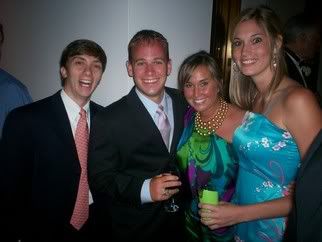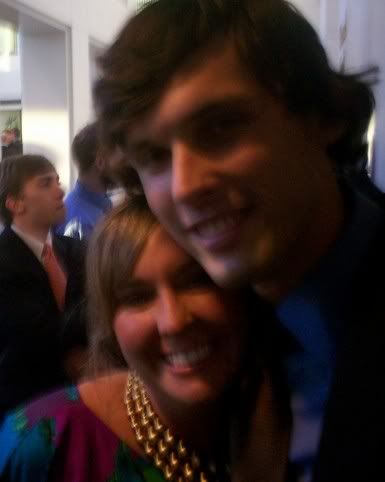 and after paying off the dj for $3 i got to pretend like i was a slave for you on the dance floor. heavy panting and all!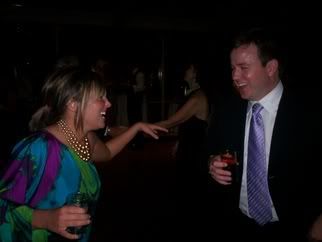 finally, the question remains. make out or no make out? let's just say there was a rendezvous in the elevator. but i'll never tell who had the fun. after all, it was a perfect wedding. fun was had by all.