for those of you who came off the finale of Grey's Anatomy with much disappointment, you can take comfort in the fact that i was NOT writing the finale alongside shonda. in my dream last night it ended and derek had a hair cut and he and meredith had two bodies in their possession - LC from Laguna Beach's Dad and his Business Partner. far too desperate housewives for my taste.
and while many people are disappointed their shows are over, but relieved to have their time back, my summer tv schedule is in full swing. almost. if you find yourself missing your tv schedule might i lure you in for some quality summer programming...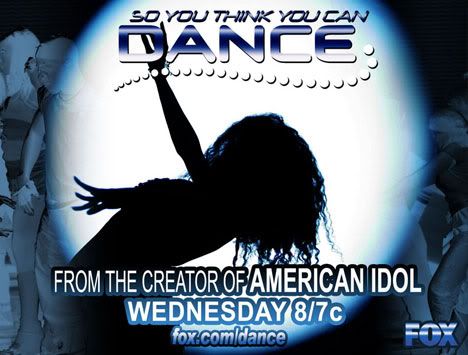 if you like american idol, you will like this. if you hate american idol - like me - you will love it! best news of all is that Wade Robson is back this year as a judge/choreographer. you will be immediately transported back to the good old days when justin timberlake was just a member of n*sync and britney spears was not a girl, not yet a woman.
for the first time in two summers i won't get to cheer on janelle, but i'm sure they'll bring her back for guest appearances. the best part about big brother is that it comes on three nights a week starting in july. it's truly the gift that keeps on giving, because you don't have to wait an agonizing week for the next installment. plus if you have money to throw around you can watch the live feed 24 hours a day, 7 days a week!
ring, ring!
if you missed Friday Night Lights during the fall, you need to know what you've been missing. nbc will be replaying on sunday nights apparently. it will not disappoint, no matter what your taste. unless you hate fantastic writing and good acting.
and just when you thought it was time to give up on the real world, they go and reunite the most controversial cast/season in RW history. thank you, bunim/murray productions!
happy summer tv!