today
people
magazine named george clooney the sexiest man alive. i've always been one of those people that gets attached to what i'm used to. when i was little i hated it when they changed stars for characters on days of our lives, and to this day i've only seen one season of survivor because i loved season 2. with that said, why couldn't it be Matthew McConaughey this year again...and why not every year?
in may of 2005 i made a list on this blog of who
my top 5 men
were. i'd still stick pretty close to that list, but if for some unknown reason all the voting at people magazine was left up to me...this is how my list would pan out and why.
1. Matthew McConaughey - once sexy, always sexy. i don't even mind the sweaty, sgraggly beard he's been sporting. and he looks gorgeous in that new football movie - for crying out loud - he would have even been hot in the 70s. and i swear to gawd, if you put him in burnt orange on the sidelines of a football game doing to backwards horns, something inside of me makes me melt into a steamy hot mess.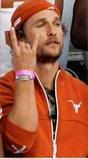 2. Alex Karev - seriously? seriously! his real life persona - married with a million children - isn't nearly as hot as that smart ass doctor he plays. i adore his quick wit and his sass. (can guys have sass?) and then on a dime he can turn it around and be compassionate. "Because when your life is sucking you get drunk and sleep with inappropriate men. It's your thing. Whatever. I find it charming."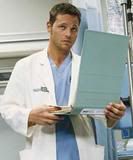 3. The men of Friday Night Lights - best new show on tv and if you're not watching, you should be. there's finally a show that allows you to lust after high school kids and it really not be against the law, because in real life they aren't so minorish. Coach Taylor, Matt Saracen, Billy Riggins, Jason Street...holla!!
4. Emmitt Smith - not only is he the cowboy that i watched every sunday, every fall from 1990-1995 he's now proven that he's quite the dancer. i give him all 5 of my votes! he's so good and so entertaining, that i giggle everytime he gives us that grin. i want to dance with him!!!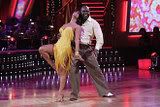 5. Joaquin Pheonix - hello, he's johnny cash. and he wears that guitar and rugged voice well.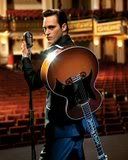 that would be the top 5 of the sexiest men alive in my book. of course there are people that have been left off, and these are what categories i would put them in.
Sports:
Andy Roddick (tennis)
Tom Brady (football)
David Beckham (soccer)
Brody Quinn (Notre Dame Football)
TV/Movies:
Adam Brody (The OC)
Dominic Purcell (Prison Break)
Real Life
Erick - my wedding date and the smartest man i know! let's just say he graduated number one and passed the texas bar. how bout them apples?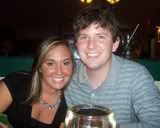 Brian -
you remember him
. he's serving our country with his ivy league education. i couldn't be more proud of him. seriously. take that john kerry!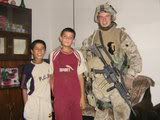 so there's my jump start on next year...